Treasure Museum
Treasure Museum En
By advance reservation only
Advance reservations are required.
This museum, which opened in April 2011, exhibits and stores 62 items designated as important cultural properties by the state, including materials related to the shogunate and imperial court, as well as tangible cultural properties of Hokkaido and Ainu folk materials.
Cultural properties of Zenkoji
Important cultural properties designated by the state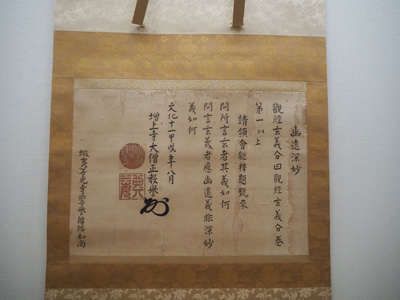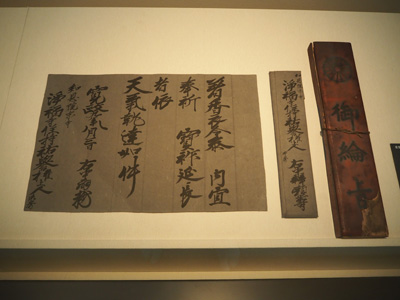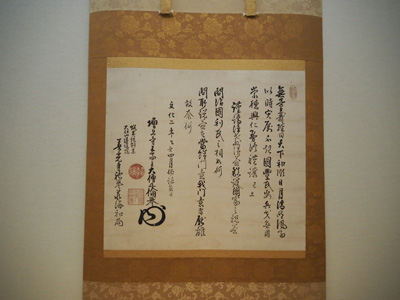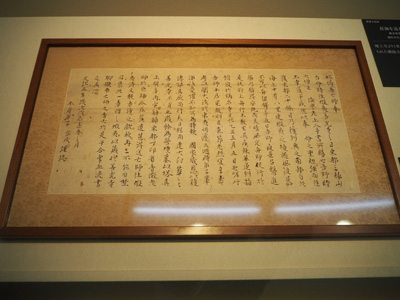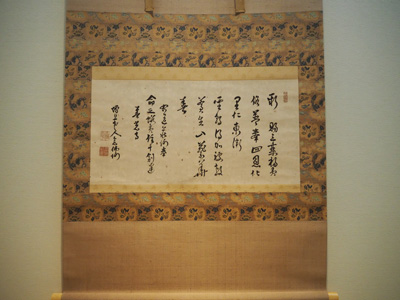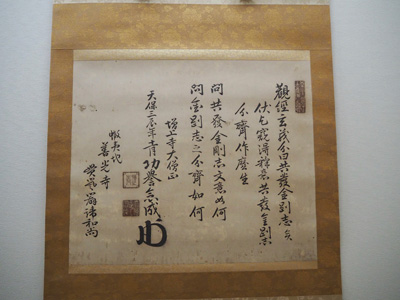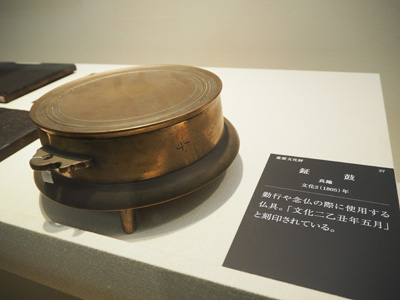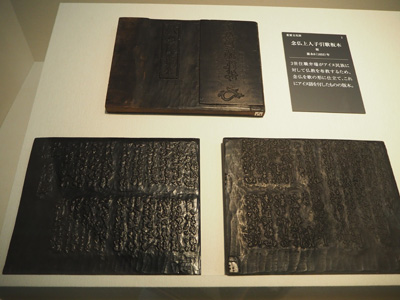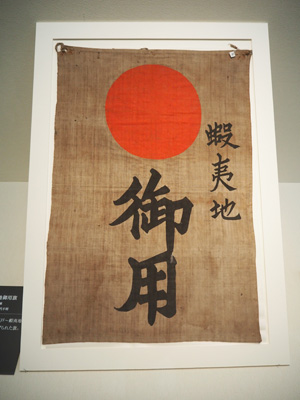 Tangible cultural property of Hokkaido
The banner has been designated as a tangible cultural property by the Hokkaido government.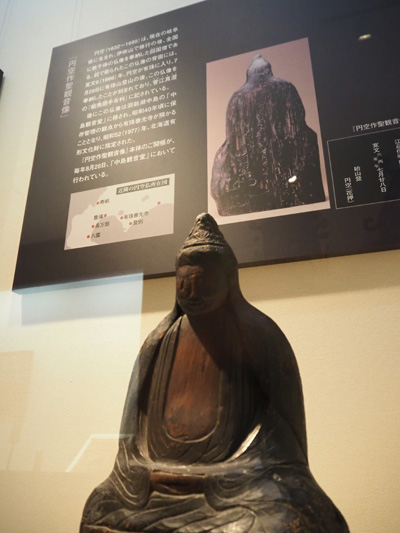 Kannon statue made by Enku
The engraving on the back of this statue states that it was dedicated to the temple after Enku climbed Mt. Usu on July 28, 1666. The fact is also written in Ezo no Teburi, a travel diary by Masumi Sugae. The statue was later relocated to the Nakajima Kannon-do on the Nakajima islands of Lake Toya by shogunate official Denjuro Matsuda. It was then entrusted to Usu Zenkoji around 1965 for the purpose of preservation and management, and was designated as a tangible cultural property of Hokkaido in 1977. This statue is shown to the public at the prayer festival held on August 28 every year at the Nakajima Kannon-do.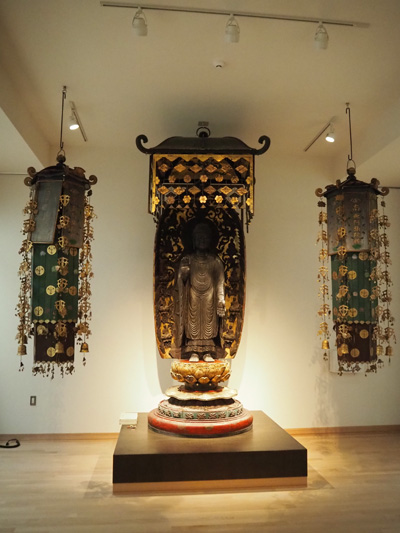 Standing statue of Shaka Nyorai
The statue is said to be a replica of the standing statue of Shaka Nyorai (national treasure) at the Seiryoji temple in Saga, Kyoto. It is known as the Seiryoji-style statue of Shaka Nyorai and was made in the early Kamakura period. The halo is thought to have been made separately in the Edo period. It is said in the temple record of Zenkoji in 1813 that it was contributed by Shukai Honjo, who was the chief priest of the Reizanji temple (Meguro, Tokyo), and is believed that it was dedicated in the days of the first- to third-generation chief priests of Zenkoji. It was designated as a tangible cultural property of Hokkaido in 1959.
Materials on Zenkoji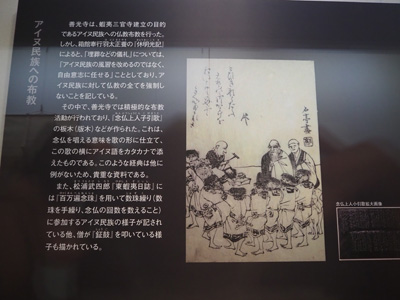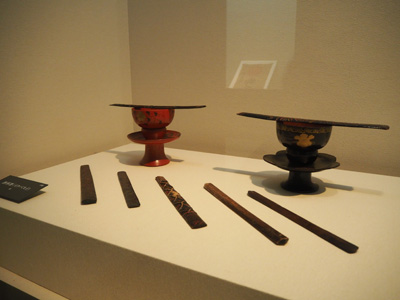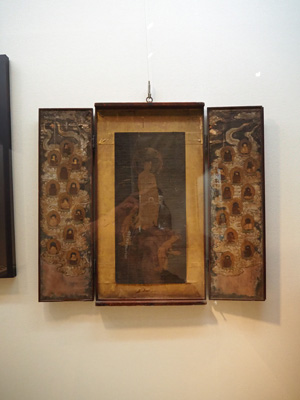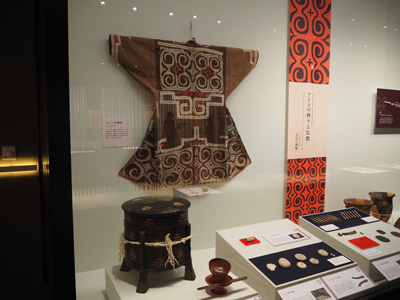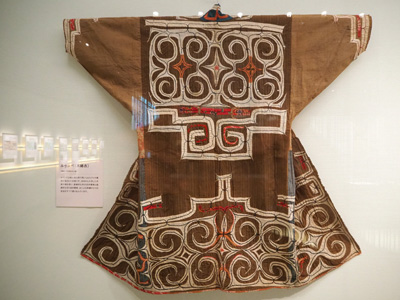 Exhibits in the museum
Other important cultural properties are also exhibited.
Information for visitors
Please note that advance reservations are required to enter the museum.
[Admission fee]

Adults: 500 yen, High school students or younger: 400 yen
Discounts for groups of 30 or more: Adults: 400 yen, High school students or younger: 300 yen
[Opening hours]

9:00 a.m. – 5:00 p.m. (reservations only)
Inquiries
Please contact the temple for reservations to enter the Treasure Museum.
E-mail:
104,109,101,110,63,116,114,116,44,121,100,109,106,110,105,104,45,105,111